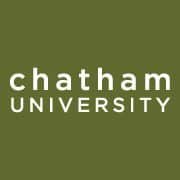 Sunday, October 30, 2022
FERMENT THE SCRAPS! REDUCING FOOD WASTE WITH FERMENTATION
at Chatham University, Gibsonia, PA
12:00 – 3:00pm EST, IN-PERSON EVENT
Imagine a home kitchen where food waste is reduced by half. From apple skins and mango pits to vegetable stems and leftover beans, this workshop will give you the knowledge to turn leftovers and inedible scraps into delicious fermented products. We will also touch on wild-fermented sodas, vegetable brines, vinegars, and other unique approaches to reducing food waste.
This will be an in-person class. Chatham University's current policy requires COVID-19 vaccinations for all students participating in face-to-face classes or campus activities.
Refunds will be issued up to 48 hours before the class.
Chatham Alumni receive a 10% discount! Use code ALUMNI at checkout.